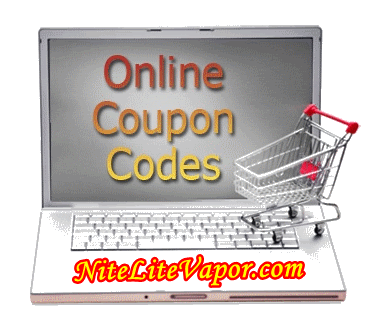 Apply coupon code

IVC2011
to receive a 5% discount during checkout on your entire shopping cart total. Minimum 10.00 purchase required.
NOTE: Coupon codes will NOT be honored if emailed "after" ordering or if placed in the comment section when finalizing your order, sorry. Please use the appropriate coupon box during the checkout process, thanks.
Codes no longer active:
Coupon Code :
DISCOUNT5
( expired November 31st, 2010 )
Coupon Code :
SALE10
( expired October 31st, 2010 )
Also, don't forget to check the Clearance section for great deals.
Thank you for shopping with NiteLiteVapor, we appreciate your business.
http://www.nitelitevapor.us/shop/page/9?shop_param=